Google always has a presence at these events. There are usually hundreds of glowing Google ice cubes in drinks. But there was a new twist last night:
Google : the beer glass! I was able to liberate borrow a few.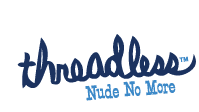 I had a conversation with someone from Threadless last night. If you're not familiar with them, they ship something like 10,000 shirts a day using a brilliant predictive popularity/inventory model and user contributed art.
I think it'd be ironic to have Threadless on a shirt one month. Apparently they don't =)
Sachin from Dawdle was there, Phil from MetroProper (featured in the first bag), Mike from Dunkirk Systems, Tim of Silicon Prairie Social fame, etc, etc.